KRISTINA KOUMAEVA
Kristina grew up dancing in the greater Seattle area, training at Turning Pointe Dance Centre for over 12 years. For the majority of her time with TPDC, she competed as a member of Trilogy Dance Company winning multiple convention scholarships, including Teen Best Dancer at Nuvo Nationals. Kristina's exposure to conventions opened doors for assisting award winning choreographers such as Stacey Tookey, Jason Parsons, Tyce Diorio, and her brother, Ivan Koumaev. After high school she was accepted, on academic scholarship, to the University of Washington where she graduated in 2016 with a BA in Marketing from the Michael G. Foster School of Business. While in college, Kristina pursued several dance avenues. She taught and choreographed for competitive companies around Washington State including Premiere Performance Company, Trilogy Dance Company, Definitive Dance, and KreatvMndz. In addition, she performed with Seattle based company, Super Geek League, The Three Yells and University of Washington's Cheer and Dance Squad as well as their Performing Arts Department. As a local entertainer, Kristina booked with companies such as Nike and Lululemon Athletica, and danced backup for jazz artist Mycle Wastman. After graduation, Kristina moved to Los Angeles to continue her career in both Dance and Business. In her first year in California she has made her mark at the world-famous Millennium Dance Complex LA, transitioning from Workstudy to Manager to Director of their Company and Crew Training Programs. She has also signed with Bloc Talent Agency and tours as an assistant and Nubie instructor for Nuvo Dance Convention. She has booked music videos, short films and industrials, working with award-winning choreographers such as Marty Kudelka, Nika Kljun, Alexander Magno, Christopher Scott, Andrew Winghart, and Dana Wilson. Most recently she performed in a live performance showcasing the new Christian Louboutin and Sabyasachi shoe line and danced in the music video for Justin Timberlake's 2018 album title track "Man of the Woods." Staying true to herself and her craft, Kristina lives by the words, "Be bold and brave, but most importantly, kind."
SARAH JAMES
Sarah James is originally from Seattle, WA and started dancing when she was nine years old learning a variety of styles including jazz, hip-hop, contemporary, modern, tap, ballet, and musical theater. She made her way down to California when she went to Chapman University in 2007. After she graduated with a Communications major and Dance minor she made the move to Los Angeles to begin her dance career and Signed with Go 2 Talent Agency. She is currently touring the world with Ricky Martin and has seen the whole world with him the past four years. Sarah has worked with many working choreographers such as Jamie King, Jennifer Hamilton, Lindsey B. and Craig, Scotty Nguyen, Dee Caspary, Mandy Moore, Tabitha and Napolean D'umo, Marty Kudelka, Tessandra Chavez and many more. She also did the 50th Anniversary Tour with the Rolling Stones in New York. She has been on Nickelodeon's ICarly and Victorious, The AMA's (Ke$ha and Pitbul), Jimmy Fallon, Billboard Music Awards, American Idol, Duets, and more. She has also work-shopped Disney Productions live theatre show, "Disney Dance Crew/Disney Channel Rocks", participated in a Justin Beiber movie promo, and appeared in iPhones dance application. She also performed in Feld's Motocross Tour with the Nuclear Cowboyz and can be seen in many music videos featuring Snoop Dog, Erika Jayne, Zoey Myers and many more. She dances for Unity L.A. and while still a working dancer is beginning to dive into her own journey as a choreographer.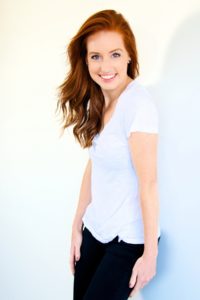 NATALIE REID
Natalie is originally from Seattle, Washington, where she received training in all styles of dance. After moving to Los Angeles to attend Chapman University, she followed her passion and began working in the commercial dance world of television, industrials, and music videos. She had the opportunity to perform at the Emmy Awards and the New York City Elan Awards. Television credits include: The Tony Awards, America's Got Talent, Shake it Up, So You Think You Can Dance, Late Night with Jimmy Fallon, The Today Show, Rockefeller Center Christmas Tree Lighting, Wendy Williams, and choreographing and starring in the "OK is Alright with Me" music video promo for artist Eric Hutchinson. Natalie fell in love with the constant training and performing found in the company world and has been a member of Mark Meismer's Evolution Dance Company in Los Angeles, Justin Giles' SoulEscape, Anaheim Ballet, Rapture Dance Project and Odyssey Dance Theatre(US and European Tour). Natalie is currently based out of New York City and is looking forward to her seventh season with the world-famous Radio City Rockettes. Sheperforms in the annual Radio City Christmas Spectacular and was the assistant dance captain for the inaugural New York Spectacular directed by Mia Michaels. As a teacher, Natalie has taught dance at many studios across the country and on national dance conventions, West Coast Dance Explosion and Rapture Dance Intensive. The classroom environment is where her true love for dance really lies. She loves being able to motivate, instruct, and help people reach their goals.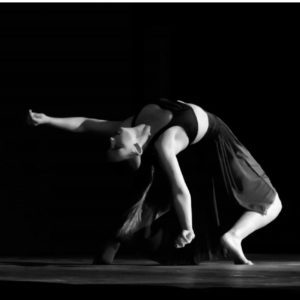 NICKI LOUD
Nicki, an original member of Trilogy Dance Company, trained with Turning Pointe Dance Centre from the time it opened in 1995. In the summer of 2001, she was presented the national title of New York City Dance Alliance Senior Outstanding Female Dancer, beginning a six-year journey touring with the convention, first as an assistant and eventually as a faculty member. In addition to her time with NYCDA, Nicki has had the honor of traveling the world assisting many renowned choreographers including Andy Blankenbuehler, Mia Michaels, Doug Caldwell, Joe Lanteri and Cris Judd. Since then, Nicki has lived in both New York City and Los Angeles where she worked on "So You Think You Can Dance", Seasons 2 and 8, as assistant choreographer to Tyce Diorio and also assisted Mark Meismer with his choreography for "Dancing With The Stars" guest artist, Martina McBride. In 2007, her choreography debuted at the Joyce Theater in NYC in the Rock n' Roll show, "REVOLUTION", which toured North America through Spring of 2009. Nicki has been awarded honors such as Outstanding Choreographer at Youth American Grand Prix, Best Choreographer at the 2012 Dance Awards, and is a three-time Capezio A.C.E. Awards Finalist. After being invited to showcase her work at the YAPG National Gala in NYC, 'Nvitational' in LA and 'Dancing Under The Stars' in Utah, Nicki's choreography took her to Paris, France where she and long-time friend, Zack Benitez (D.W.T.S. France) set a piece on the famous French television show, 'Vivement Dimanche'. Nicki has spent the last four years in Alabama teaching on faculty at Troy University, coordinating TROY Dance Theatre and acting as Chair of the Alabama Dance Council Audition Committee. After 16 years of pursuing her professional career, Nicki has returned to her roots at Turning Pointe Dance Centre, ready and excited to share her knowledge and experience with our next generation of young artists.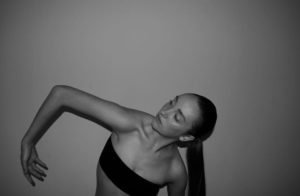 MADISON OTTO
Madison began dancing when she was just three years old at Turning Pointe Dance Centre and later joined Trilogy Dance Company. In 2012, after attending Pacific Northwest Ballet's Summer Intensive, she was personally invited to join PNB's year-round school where she continued to study throughout her high school career. Madison was one of 26 dancers accepted into The Alonzo King LINES Ballet Training Program where she had the honor of working with world renowned dancers and choreographer including David Harvey, Gregory P. Dawson, Maurya Kerr and Alonzo King himself. Upon completion of the LINES two-year program, she joined dawsondancesf, a San Francisco based contemporary ballet company, directed by Gregory P. Dawson. Currently, Madison continues to perform with dawsondancessf, spreading her passion and grace across California, including venues such as, TedX San Francisco and Pixar Studios. She hopes to continue her career in the professional dance industry and pursue her dream of performing on stages around the world.
AUNDREA FANT
After training at Turning Pointe Dance Centre for eight years and performing as a member of Trilogy Dance Company, Aundrea moved to Los Angeles to pursue her dance career. She was accepted into the scholarship program at the EDGE Performing Arts Center in Hollywood, CA. During her time on scholarship she trained extensively in not only dancing, but acting and singing as well. After completing the dance program at the EDGE, Aundrea began auditioning and working as a professional dancer. Various jobs have included performing with Rihanna at the VMA's, working with choreographer Eddie Garcia on the feature film "Our Family Wedding", dancing in the new indie rock ballet "The Question" choreographed by JT Horenstein, and dancing in Nickelodeon's new hit TV show "Victorious". She has also participated in instructional videos with Laura Fremont for L.A. Dance Force, in addition to other workout videos and commercials. Aundrea most recently filmed the new Harold and Kumar movie, soon to be released in theaters! Currently, she is attending college at the University of Washington, teaching dance classes, and pursuing multiple career paths.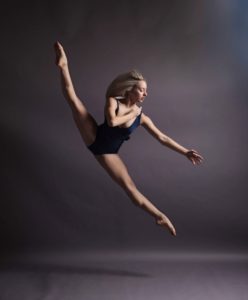 JORDYNN OTTO
Jordynn, a Seattle native, found her passion for dance at the early age of two. She grew up with extensive training in ballet, lyrical, jazz, pointe, and hip-hop at Turning Pointe Dance Centre. During high school, Jordynn had the opportunity to tour the nation, assisting on dance conventions such as Jump, NYCDA, and Nuvo allowing her the opportunity to work intimately with award winning choreographers including Stacey Tookey, Jason Parsons, Natalie Reid, and Lauren Adams. With Jordynn's determined work ethic and commitment to dance, she received a half-ride scholarship to Loyola Marymount University (LMU). While at LMU, her passion for studying dance technique and the hopes of pursuing a technical dance career in Los Angeles burned even brighter. She had to opportunity to perform concert dance work during her time at LMU choreographed by Ryan Heffington, Denise Leitner, Mike Esperanza, Shannon Mather, Sidra Bell and Lauren Adams. In 2014, Jordynn graduated with honors receiving a B.A. in dance and a minor in business administration. Post college graduation, Jordynn signed with Go 2 Talent Agency and works commercially in L.A. doing a myriad of dance jobs, showcasing her versatility and ambition . She has worked with musical artists such as Suboi, Sabrina Carpenter and Corey Feldman, performed in numerous shows across the city, and constantly works as a dance model. Recently, Jordynn has extended her repertoire into teaching Pure Barre, a barre fitness class, and shooting dance photography for Hollywood Dance Shoot, a dance photography company. Jordynn loves using her wide range of talents to inspire others and cannot wait to see what her future in Los Angeles brings her!
SARAH GERTLER
Sarah grew up dancing in Seattle, WA where she trained at Turning Pointe Dance Centre until the age of 18. She trained in jazz, modern, ballet and contemporary. She has had the honor of studying at Point Park University's pre-professional program on scholarship for four years. There she worked under Company E director Robert Priore, Dayton Contemporary Dance Company member William B. McClellan Jr., Kiki Lucas of Miami's Mosaic Dance Project, international Broadway choreographer Gustavo Zajac and various other guest artists and choreographers. Sarah attended Chapman University where she graduated with high honors and received a B.F.A. in Dance Performance and B.S. in Kinesiology with a Dance Emphasis. She has performed in the works of Sean Greene, Whitney Moncrief, Kiki Lucas, William B. McClellan Jr., David Storey and Robert Priore. Sarah has also performed in Chapman concerts as both a soloist and ensemble dancer and in the MixMatch Dance Festival. Sarah has joined Benita Bike's DanceArt, an LA based modern company for their 37th season. She has received her Pilates Mat I/II as well as a personal training certification through the National Academy of Sports Medicine with a specialization in Corrective Exercise. She enjoys living an active lifestyle and finding ways to tie together her love of fitness with her dancing. Sarah strives to continue exploring the concert and commercial worlds that Los Angeles has to offer.
AMY SUGAWARA
Originally from California, Amy moved to Washington at the age of 14. Early on she found inspiration through her mother and decided to follow in her footsteps to pursue a life filled with dance. She primarily studied tap, jazz and ballet, and soon after starting at Turning Pointe in 1995, expanded her training to include lyrical and hip hop. Amy was one of the first members of Turning Pointe Dance Team, now Trilogy Dance Company. She has also been a member of local dance companies including In Effect, Team Boogiezone's Breed, Twisted Elegance, The Next Movement – TNM and has performed in The New Millennium Tap Dance Review. Her choreography can be found all over the state of Washington. In addition to Trilogy, she has set pieces for Washington State University's Crimson Girls, Gig Harbor and Jackson High Schools, Eastern Washington Elite, and Footlites Dance Studio. Amy has a strong love and appreciation of all styles of dance, and believes that dance promotes self-discipline, passion and creates life-long relationships. One of the things that she cherishes the most about teaching at Turning Pointe is being part of a student's first experience in dance and opening up a whole new world of fun, imagination, creativity and skill.
PARIS TORRES
Paris trained, performed and competed in multiple forms of dance as a member of Trilogy Dance Company, winning many scholarships and awards throughout the years. She was one of ten dancers selected to perform with Dance With The Force in Los Angeles, where she trained with renowned choreographers and teachers. In 2008, she was included in the final thirty girls and in 2009, she was in the Top 20 for "So You Think You Can Dance". In addition to dance, Paris spent many years participating in Pageants. She has competed and earned the Crown and Title of American Coed Sweetheart Queen, National American Miss Jr. Teen Queen and National American Miss Teen Queen. Rounding off her titles, she also won National Talent for National American Miss. Paris currently teaches dance and continues to pursue her career.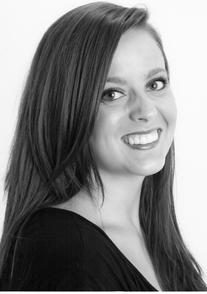 JESSICA JENKINS
Jessica began dancing at the age of three and was hooked! She started training at Turning Pointe Dance Centre, a few years later and was a member of Trilogy Dance Company for ten years. She has performed with "BREED Seattle" and "Potion", led by Cameron Lee. Jessica has won many awards and scholarships over the years, including "Dance With The Force", which is only awarded annually to ten dancers nationwide and "Elite Pulse Protege", where she traveled around the country assisting many noted choreographers, including Brian Friedman, Dave Scott, Cris Judd, Wade Robson, Tyce Diorio, Laurie Ann Gibson and Shane Sparks.