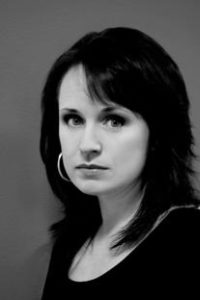 TRICIA VOLK
Tricia is the Owner and Program Director of Turning Pointe Dance Centre, established in 1995, as well as the founder of Trilogy Dance Company. As a true Northwest native, Tricia has trained under some of the best dance professionals the Seattle area has to offer. By the time Tricia was 14, she was a member of The Dance Labs' company, That's Jazz. There she studied with such noted teachers as Ray Bussey, Flemming Halby and Sara de Luis. Her choreography has been recognized on a national level and has been seen on ESPN2, Oxygen and "The Howie Mandel Show". Her students have received numerous national credits, have been awarded scholarships to several major universities, and danced with international touring companies. Tricia's philosophy regarding her students is that excellence should be pursued in dance, while keeping lifestyle priorities in balance.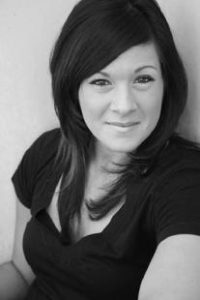 AMY CORYER SUGAWARA
Originally from California, Amy moved to Washington at the age of 14. Early on she found inspiration through her mother and decided to follow in her footsteps to pursue a life filled with dance. She primarily studied tap, jazz and ballet, and soon after starting at Turning Pointe in 1995, expanded her training to include lyrical and hip hop. Amy was one of the first members of Turning Pointe Dance Team, now Trilogy Dance Company. She has also been a member of local dance companies including In Effect, Team Boogiezone's Breed, Twisted Elegance, The Next Movement – TNM and has performed in The New Millennium Tap Dance Review. Her choreography can be found all over the state of Washington. In addition to Trilogy, she has set pieces for Washington State University's Crimson Girls, Gig Harbor and Jackson High Schools, Eastern Washington Elite, and Footlites Dance Studio. Amy has a strong love and appreciation of all styles of dance, and believes that dance promotes self-discipline, passion and creates life-long relationships. One of the things that she cherishes the most about teaching at Turning Pointe is being part of a student's first experience in dance and opening up a whole new world of fun, imagination, creativity and skill.
NICKI LOUD
Nicki, an original member of Trilogy Dance Company, trained with Turning Pointe Dance Centre from the time it opened in 1995. In the summer of 2001, she was presented the national title of New York City Dance Alliance Senior Outstanding Female Dancer, beginning a six-year journey touring with the convention, first as an assistant and eventually as a faculty member. In addition to her time with NYCDA, Nicki has had the honor of traveling the world assisting many renowned choreographers including Andy Blankenbuehler, Mia Michaels, Doug Caldwell, Joe Lanteri and Cris Judd. Since then, Nicki has lived in both New York City and Los Angeles where she worked on "So You Think You Can Dance", Seasons 2 and 8, as assistant choreographer to Tyce Diorio and also assisted Mark Meismer with his choreography for "Dancing With The Stars" guest artist, Martina McBride. In 2007, her choreography debuted at the Joyce Theater in NYC in the Rock n' Roll show, "REVOLUTION", which toured North America through Spring of 2009. Nicki has been awarded honors such as Outstanding Choreographer at Youth American Grand Prix, Best Choreographer at the 2012 Dance Awards, and is a three-time Capezio A.C.E. Awards Finalist. After being invited to showcase her work at the YAPG National Gala in NYC, 'Nvitational' in LA and 'Dancing Under The Stars' in Utah, Nicki's choreography took her to Paris, France where she and long-time friend, Zack Benitez (D.W.T.S. France) set a piece on the famous French television show, 'Vivement Dimanche'. Nicki has spent the last four years in Alabama teaching on faculty at Troy University, coordinating TROY Dance Theatre and acting as Chair of the Alabama Dance Council Audition Committee. After 16 years of pursuing her professional career, Nicki has returned to her roots at Turning Pointe Dance Centre, ready and excited to share her knowledge and experience with our next generation of young artists.
VICTORIA VENOLIA
Miss Vicki has years of experience teaching ballet, pilates, flow yoga and stretch classes to students with a wide range of ages and levels. Her ballet training began in Los Angeles at several prestigious dance studios. Some of the ballet instructors she studied under are Stefan Wenta, Henrietta Duprea, Andre Tremaine, Kenneth Kreel and Tatianna Rebashinska. Miss Vicki attended master dance classes conducted by Joffery Dancers, Henry Berg and Nancy Robinson. At age 13, she was awarded a Ford Foundation scholarship to The San Francisco Ballet School and has performed with many regional Southern California ballet companies and studios. Upon moving to the Seattle area, her ballet training continued under Flemming Halby at Pacific Northwest Ballet School. Miss Vicki has certifications in pilates, resistance training, yoga, healthy back instructor, as well as numerous fitness certifications recognized through AFFA, Yoga Fit, the YMCA and the Arthritis Foundation. She also participated in I.D.E.A.'s Stott Pilates Instructor Workshop conducted by internationally renown Moira Stott. Early in her career she learned the importance of posture, muscle balance and working the body in a gentle method. She is proud to have students accepted into Pacific Northwest Ballet School and Trilogy Dance Company. Miss Vicki gives kind, patient and individual attention to her students, instilling pride in their accomplishments while building their self confidence.
PARIS TORRES
Paris trained, performed and competed in multiple forms of dance as a member of Trilogy Dance Company, winning many scholarships and awards throughout the years. She was one of ten dancers selected to perform with Dance With The Force in Los Angeles, where she trained with renowned choreographers and teachers. In 2008, she was included in the final thirty girls and in 2009, she was in the Top 20 for "So You Think You Can Dance". In addition to dance, Paris spent many years participating in Pageants. She has competed and earned the Crown and Title of American Coed Sweetheart Queen, National American Miss Jr. Teen Queen and National American Miss Teen Queen. Rounding off her titles, she also won National Talent for National American Miss. Paris currently teaches dance while attending college and continuing to pursue her career.
MEGHAN PERKINS
Meghan trained at the Ballet Arts Academy in Spokane where she studied the Vaganova method of Ballet under Margaret Goodner-Tan and Jazz under Jeff Amsden. She spent three seasons performing Ballet, Modern and Jazz for Theatre Ballet of Spokane and also studied with Alberta Ballet in Calgary, Alberta and the Edge Performing Arts Center in Los Angeles. She expanded her training at the University of Oregon to include Balanchine technique under Amy Lynn Stoddart while dancing with the University of Oregon Repertory Dance Company. In 2004, she received a BA in English with a minor in Dance and has been teaching Ballet in the Puget Sound area ever since. Most recently, Meghan's choreography was invited to compete in the 2012 Youth American Grand Prix national competition.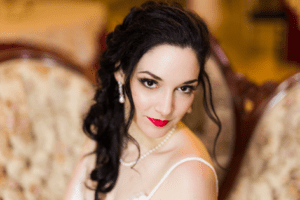 NATASHA KEELEY WRIGHT
Natasha started dancing in her church with Praise Dance at age five. When she was twelve she became a student at Ballet Bellevue School where she studied for two years under the direction of Ronn Tice and four years with Victoria Titova. Natasha graduated from the Professional Division of Ballet Bellevue School and became a professional company dancer with Ballet Bellevue under the direction of Jennifer Porter. She has been performing locally and internationally since 2001, in roles such as Aurora in The Sleeping Beauty, Spanish and Chinese character dances in Nutcracker, and the title role in The Mermaid on stages as close as Seattle and as far as Russia and France. Summer programs Natasha was accepted and attended ABT Texas, ABT New York, and Ballet Hawaii. Natasha was also a company member with Sixth Day Dance for two seasons. Since 2013 Natasha has been a guest dancer with Northwest Ballet Theater, dancing in roles such as Step Sister in the Cinderella, Evil Queen in Snow White, and two seasons playing the role of Bathory in NBT's Dracula. Natasha also has earned her massage practitioner license at Spectrum School of Massage. This is Natasha's second season teaching at Turning Pointe Dance Studio.